We use the most up-to-date technology to ensure the best eye care possible. Here are some of the different types of tests and equipment you may experience on a visit to our Practice.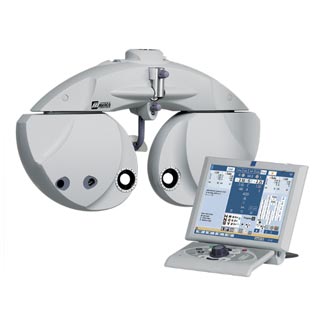 TRS-6100 Digital Refractor
Using a digital computerized refracting system, we can determine the best prescription for you.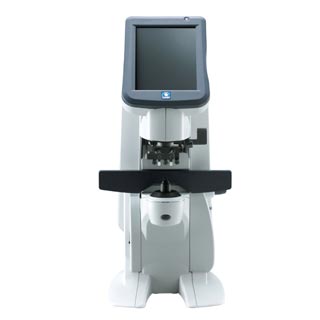 LM-7 Automated Lensmeter
This is used by optometrists and opticians to verify the correct prescription in a pair of eyeglasses and contact lenses, to orient and mark uncut lenses, and to properly mount lenses on eyeglass frames.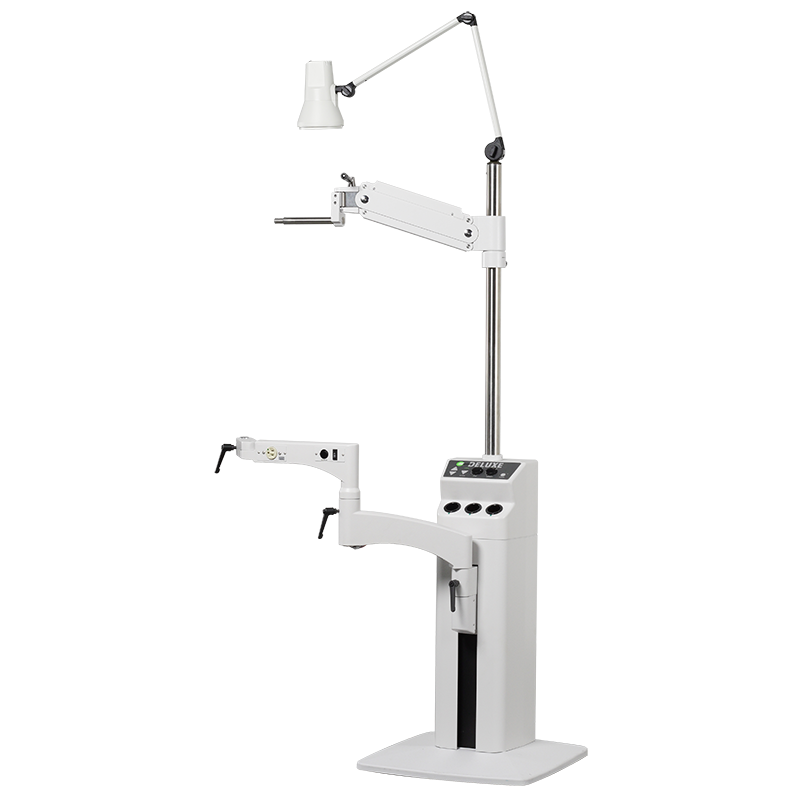 Deluxe Instrument Stand
The industry's standard in efficient, instrument-delivery systems just got a whole lot better. The new Marco Deluxe Stand combines a fresh, new updated appearance while embracing our traditional standards of performance, function and durability. Innovative features include a re-designed lower slit lamp arm with an integrated connection for the Ultra M-Series of slit lamps, and a modified Refractor arm & instrument pole that provides convenient routing of exposed cables.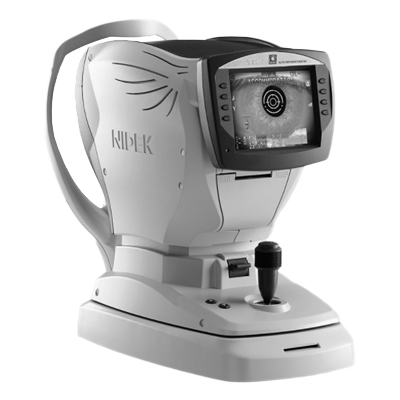 ARK-1a Autorefractor & Keratometer
Very accurate in the assessment of vision, contact lens fitting and various diseases of the cornea and inner eye structures. Using an automated, computerized refracting system, we can determine the best prescription for you.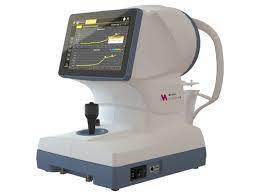 Aladdin-M
Aladdin-M offers an efficient, affordable and repeatable way to baseline axial length and monitor changes over time. This versatile instrument also includes corneal topography, pupillometry, anterior cornea wavefront analysis and contact lens fitting tools making it a comprehensive device for monitoring axial length, evaluating the corneal surface, assessing visual quality and fitting specialty lenses. Analysis tools plot changes in axial length, refraction and corneal power; highlight differences in corneal shape between visits; and map higher order aberrations.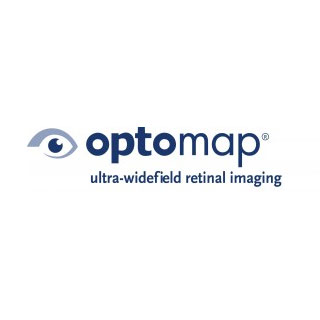 Optomap
The optomap® Retinal Exam produces an image that is as unique as you fingerprint and provides us with a wide view to look at the health of your retina. The scan will show us a healthy eye or detect disease.